There are plenty of reasons why we need a storage device for our files. Our computer may break down and out work files might be jeopardized or maybe the files that we keep for the house may go missing. We need to have a way to back up and recover files if we need them. Some people may choose to buy a physical storage device but there is something even better, an online storage space. If you have an online storage space, you can access your files anytime by logging into the website and downloading your file.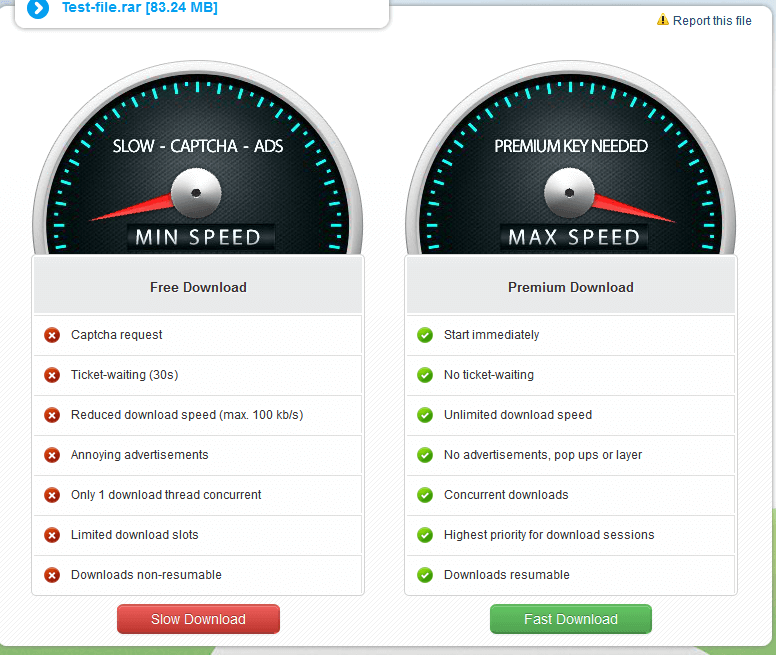 If you are looking for a secure and bigger space for file storage, Nitroflare is one of the most popular international service for providing fast and safe file transferring, distribution and storage backup.Nitroflare.com servers' transfer speed is one of the fastest and the storage is nearly unlimited.There is no other similar data storage websites out there that can offer our level of excellence. Nitroflare is the finest and fastest service for uploading, storing, and secure sharing of your files on the internet. You don't need to buy an external device or delete your old files, files storage websites like Nitroflare.com will act as your hard rive where you can store and access your data every time you need it.
Nitroflare.com offers an uploading space of up to 10 GB for each file (not the maximum space). We have stable servers with huge Storage and a very fast transfer speed. For video files, Nitroflare allows you to download and stream movies in the highest possible quality. This means you do not really have to wait for a long time before you are able to watch your movies and save more time only at Nitroflare.com.
There are a lot of ways to upload your files through Nitroflare.com. You can transfer files by browsing files from you hard-drive, you can provide a link and use the Remote Upload option or use a program in your computer like FTP (file transfer protocol).
Nitroflare.com is all about the customers and this is why Nitroflare is the best file storage out there. When you sign up through Nitroflare, you are automatically able to enjoy the benefits that they give. Nitroflare.com has been around for a long term of time. They offer an advanced User Control Panel where the customer can easily manage your files as well as downloads. Unlike other file storage websites, Nitroflare.com is selling their services first hand with their own payment platform and do not have resellers. If you are new to the website and you have not registered yet, you will still be able to look at some of the files that are being shared to non-registered users without nitroflare premium subscription. If you want to view all of the videos in the website, you can buy a Nitroflare premium key and with it you can unlock all the files.


Nitroflame premium is a paid service so you have to send us your payment for your Nitrofare premium key. There are plenty of ways that you can send your payments if you want to subscribe to Nitroflare.com. Nitroflare.com has tie up with the following agents:
PayPal
WebMoney
Payoneer
Bank Transfer
The payment will be completed in a period of time of 5 days before it gets transferred to the wallet you have requested from Nitroflare.com.You can choose to switch payment method through the User Panel on My Account when you log in to the Nitroflare website.